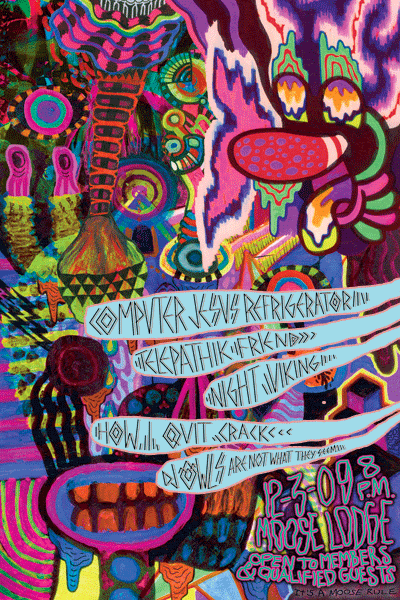 I got a chance to hang out with some of these Telepathik Friends last night and drink jalapeno moonshine... definitely good people.
I am suuuuuuuuuper stoked about every act playing at the Moose Lodge Dec. 3rd... here is what you can expect from this mind blowing line up:
COMPUTER JESUS REFRIGERATOR
:
TELEPATHIK FRIEND
:
NIGHT VIKING
:
HOW I QUIT CRACK
:
DJ OWLS ARE NOT WHAT THEY SEEM:
Save some acid for me dooood!
Cosmic portals to the astral plane opening Dec. 3rd at the Moose Lodge! SEE U TH3RE!